About
Essendon
Motorcycles & Mowers
Essendon Motorcycles & Mowers (formerly Raceway Motorcycles) is a company devoted to keeping brilliant bikes on the open road and your gardens neat and tidy. Our team is built on passion and dedication, with more than 125 years of combined experience. Over the years, we've tackled countless projects, which means that there's not much we can't handle today.
On the Motorcycle side of the business whether you're looking for the latest technology to help you make the most of every ride, or you need some help fixing your bike after an unexpected crash – we're here to help. All our mechanics are trained to the highest certification standards, and we can even provide expert advice on how to keep your bike in excellent condition.
Looking for a new ride? We're also authorised dealers of Royal Enfields.  This iconic brand still manufactures classic motorcycles that date back 60 years and have recently added the ever popular Himalayan and the 650 Interceptor and Continental GT.  Find the bike you've always wanted, then trust EMAM to keep it running smoothly for years to come.
On the power equipment side of the business we have an all new showroom with a huge range whole goods and accessories, whether your in construction, an Arborist, Landscape gardener or house holder we will have all bases covered.
Please check out the auto robot mowers, they have really taken off and tick a lot of boxes for a lot of applications.
Experts
Satisfaction
Best Prices
Fast Service
Quote Match
All-in-one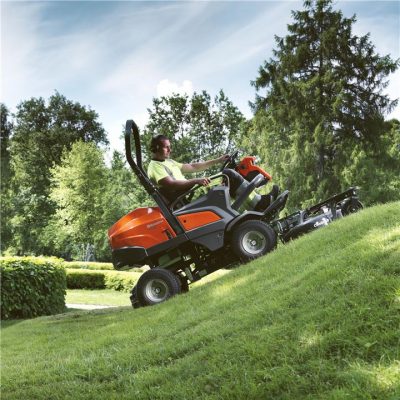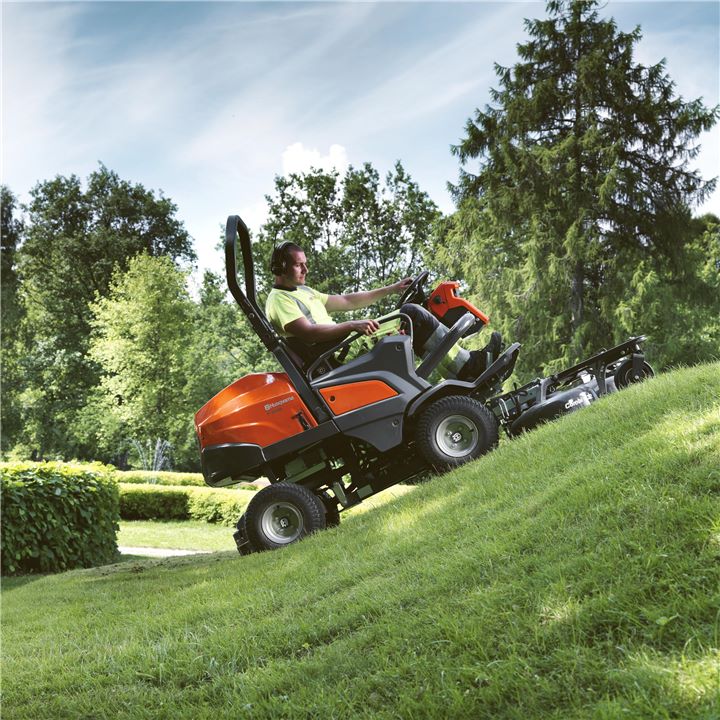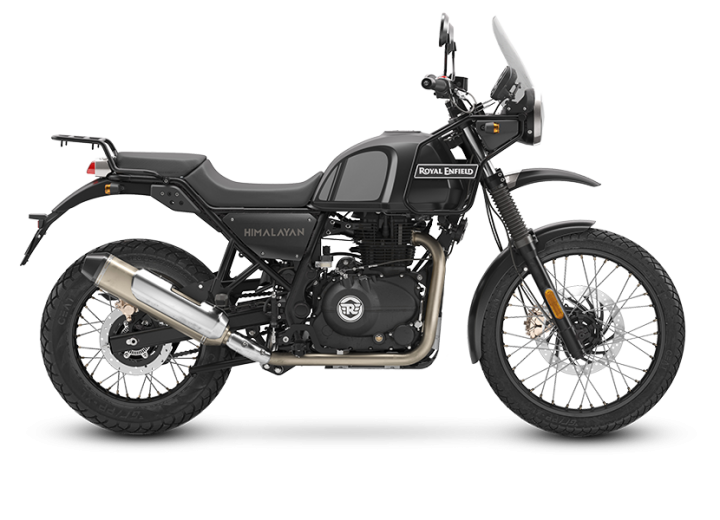 Shop Tour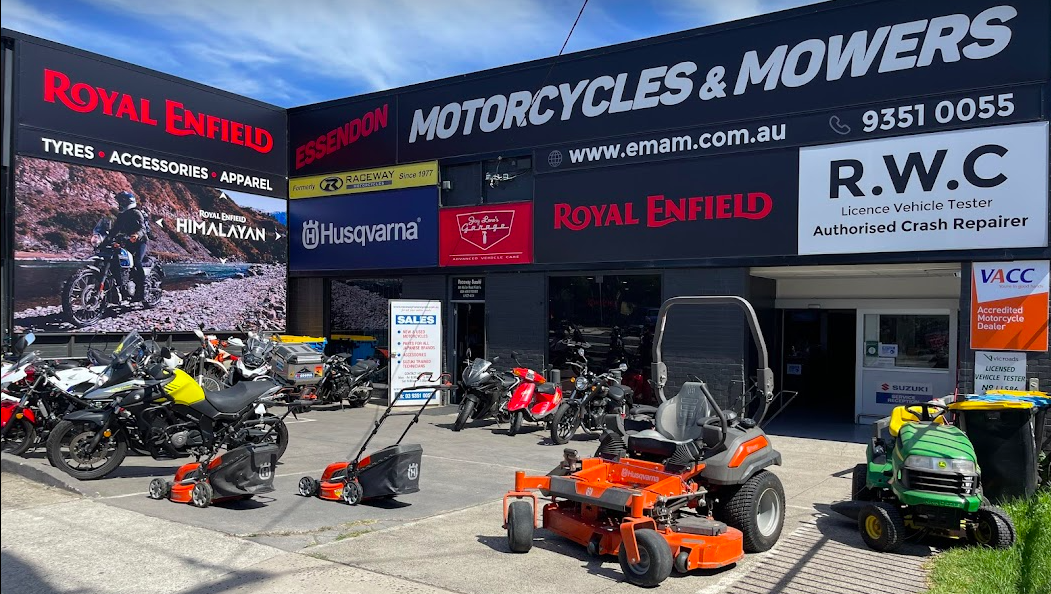 Melbourne's best motorcycle mechanic
your local motorcycle mechanic
We service all major Japanese motorbikes as well as Suzuki, Kawasaki, Honda, Yamaha, Ducati, BMW, Triumph, KTM, Husqvarna, MV Augusta, etc
We also have hire bike's available to keep you mobile while our technicians work on your bike.
Visit our motorcycle service centre or give us a call today on 03 9351 0055. Your bike will get serviced by our specialised motorcycle mechanics team.
Damian
owner & Manager
Work History:
I am an aircraft engineer by trade.
For the last 34 years I have owned and managed EMAM. My passion for motorcycles started young, I have been working with bikes since the age of 8.
Favourite bike of all time:
Arial Square Four
What bike do you ride:
DRZ 400 Dirt Bike and a GSXR 600 Track Bike
Grant
Service Manager & Head Technician
Work History:
I started with EMAM in 2008 when I started an apprenticeship. Now have a total of 15 years experience. I am a qualified technician of 4 years, including on and off job training coarse's both model specific and general service.
Favourite bike of all time:
GSX-R 750 in black purple for road and an RM X 450z just for fun
What bike do you ride:
Weekend riding consists of my Gas EC250 for dirt and my GSXR 750W for road – when I finally finish it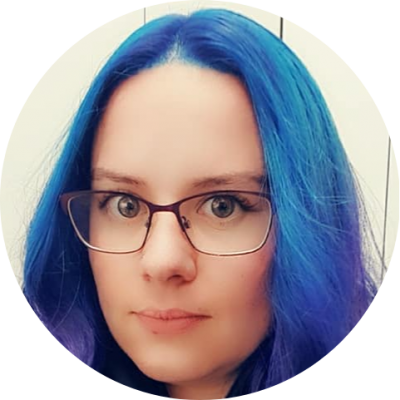 EMMA
SERVICE COORDINATOR
Work History:
Trained and worked as a chef for 10 years before leaving the industry to work at Essendon Motorcycles & Mowers in an industry with the thing I love, Motorcycles
My passion for motorbikes started young, I had my first bike before I was born, and once I learned to walk I learnt to ride my pewee 50. I grew up riding dirt bikes in the back yard before taking to the road on my 2013 ninja 300. In 2016 I took to the track on my ninja 300 and fell in love with track riding, from there I went on to buy a 2005 Kawasaki 636 which then became my dedicated track bike and soon to be race bike. In 2018 I started my first year of racing with Hartwell motorcycle club in the 600 class and pre-modern class finishing 15th out of 30. In 2019 I brought a 1990 Honda cbr250rr and raced in the Hartwell championship finishing 4th overall and the Victorian road racing championships where I finished 3rd for the year
Dream Bikes:
*Kawasaki zx10r
*Ducati Diavel
What bike do you ride:
*2013 ninja 300
*2005 ZX6R
*1990 cbr250rr x2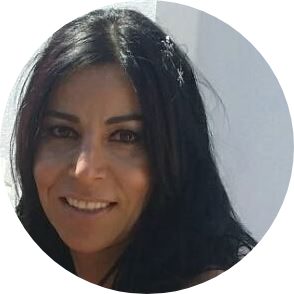 SHARON
ONLINE & RETAIL SALES MANAGER
Work History:
I worked for the V8 Supercars for 8 years, I was the manager of customer service here in Victoria and New Zealand. I helped with running the events in merchandise as well as looking after all our sponsor's, dealers and our online stores.
 l have a passion when it comes to motorcycles and speed, l was employed at Essendon Motorcycles & Mowers at the start of 2015 running our parts department, my position grew with this business as my passion grew with Raceway Motorcycles.
What bike do l ride now?
GSX-R 600
My Dream Bike
Ducati Panigale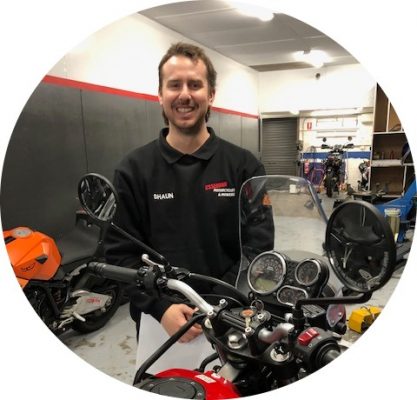 Shaun Galea
SMALL BORE ENGINE SPECIALIST
I started with Essendon Motorcycles & Mowers 8 months ago as they move into servicing all brands of power equipment and mowers.
I have also been a motorcycle rider most of my life so the mix at EMAM suits me down to the ground.
I currently have a KTM 300 two stroke dirt bike and a Harley Super Glide 1400 2002 model.
I look forward to meeting all of EMAM customers as I further settle into the dealership.
What bike do l ride now?
KTM 300
Raceway Motorcycles
Service Special
$180
Oil & Filter change with
Safety inspection and more
Make a Booking